Meet Our Staff
Veterinarians
Dr. Kristen DeCola

Veterinarian
Dr. DeCola is a proud mother of a daughter Lilly, a golden retriever named Archie Lee and 2 cats named Joey Peanut and Taco. She graduated from Texas A&M in 2004 with a degree in Biomedical Science and 2008 with her doctorate of Veterinary Medicine. She proudly graduated with honors in both rigorous degrees.
Ready to start saving lives she joined the Emergency Pet Clinic where she worked and trained under two board certified criticalist where she learned to manage and treat the sickest and most injured patients through medical and surgical intervention. During her transition to day practice her passion for client education, long term patient care and business management continued to grow. In 2017 she became the areas first Fear-Free certified veterinarian. Caring about and addressing a pets emotional well-being along with their physical health came naturally to Dr. DeCola. In April 2019 she opened Pet's Choice Animal Hospital. She is a family veterinarian and will treat your pets like the family members that they are.
Staff
Jaycie

Hospital Manager, Veterinary Nurse
Erica

Office Administrator, Nursing Assistant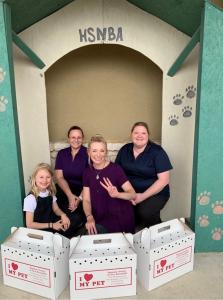 Allyson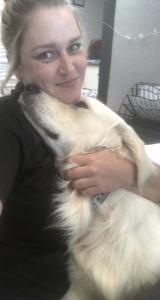 Bio coming soon!
Hannah
Bio coming soon!