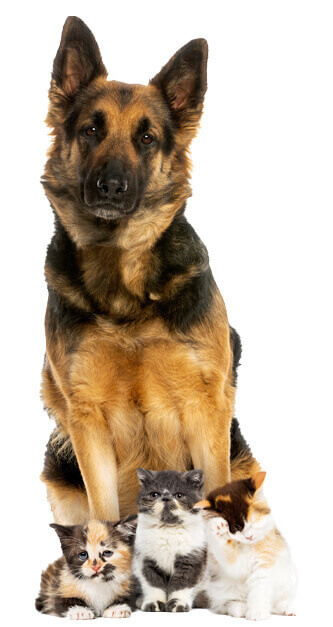 Comprehensive Care for Sick Pets
We understand how stressful it can be when your pet isn't feeling well. At Pet's Choice Animal Hospital, we offer comprehensive veterinary services for sick pets and we are always ready to provide the right care at the right time.
Whether your pet has a mild illness or is suffering from a chronic medical issue, Pet's Choice is the best place to get full-service veterinary care. Our team is professional and compassionate, and Dr. DeCola is a Fear Free Certified™ veterinarian, so you can rest assured that your sick pet will receive our full attention and exceptional care.
We use modern diagnostic technology to identify medical complications quickly and on-site, and craft a personalized treatment plan tailored to your pet's overall health and lifestyle needs. We also have an in-house oxygen therapy chamber for pets who need supplemental oxygen support for respiratory problems.
If your pet is critically ill during after hours, you may visit Blue Pearl Hospital for the specialty care that your pet needs.
How to Tell if Your Pet is Sick
Pets often mask signs of pain or illness. Here are some signs to watch for that may indicate your pet is unwell:
Lack of appetite
Vomiting or diarrhea
Bad breath
Problems with urination
Increased itching or scratching
Abnormal lumps or sores
Abnormal discharge from the eyes
Decrease in activity level
Irritability or change in behavior
If you notice any of the above symptoms of illness in your pet, please contact us immediately.