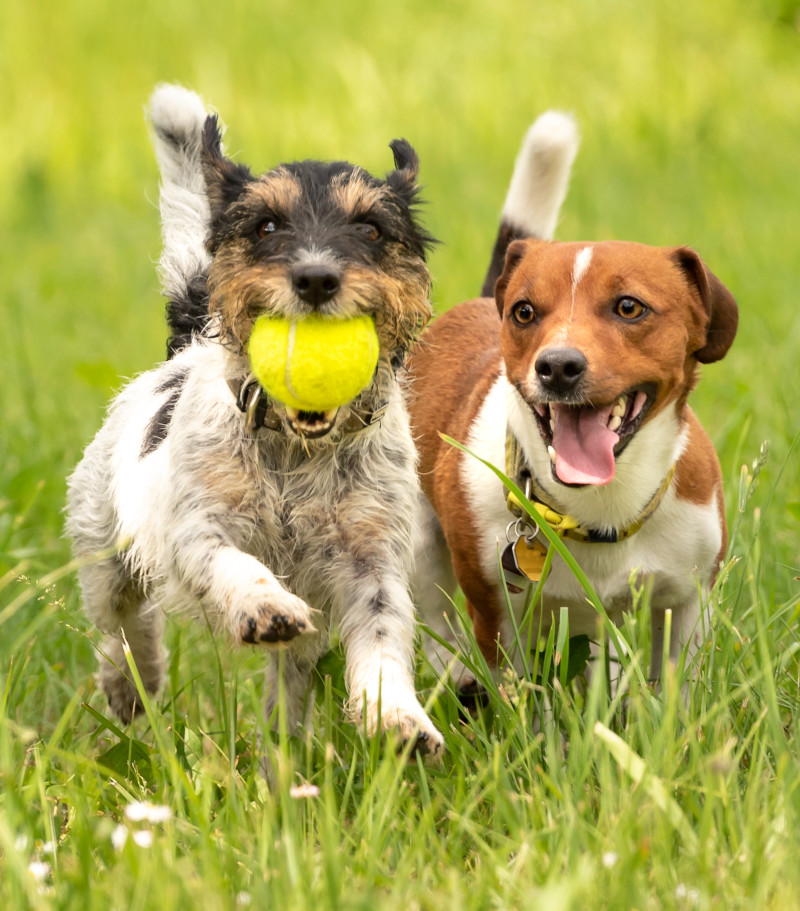 Luxury Boarding and Grooming at Pet's Choice Animal Hospital
Are you going out of town and need professional boarding care for your pet? Pet's Choice Animal Hospital offers luxurious boarding facilities for dogs, cats, and companion animals in Seguin, New Braunfels, and the surrounding area.
Our location is open and spacious, situated on 5.6 acres of scenic land that is perfect for pets to run, play, and explore. Our boarding facility includes custom built suites and climate control to ensure pets of all sizes are safe and comfortable.
We offer pet grooming upon request and availability. Our grooming services include bath and brush, nail trims, ear cleanings, and anal gland expressions to leave your pet feeling fresh, clean, and relaxed. A professional grooming session also gives us the opportunity to check your pet's hair/fur for parasites, and examine their skin for any lumps, wounds, or signs of infection.
Pet's Choice Animal Hospital boarding is like nowhere else, and our friendly team maintains a safe and fun environment that your pet will love. We have extensive experience in all things pet-related, and Dr. DeCola is a Fear Free Certified™ veterinarian focused on providing a safe and stress-free space for your pet. We also encourage you to bring your pet's toys, food, and personal items so that they feel 100% comfortable during their stay with us.
For the safety of all our pets, we require that all boarding and daycare animals are up-to-date with their vaccinations.
Drop offs and pickups are available during business hours - Monday through Friday from 8:00 am - 12:00 pm, and 1:00 pm - 5:00 pm. Please call us if our hours don't work with your schedule. We're happy to find a solution that fits your needs. Please note, weekend pickups must be pre-arranged with a member of our staff (additional fees apply).
If you have any questions about Pet's Choice Animal Hospital boarding services, please contact us or book a stay today.